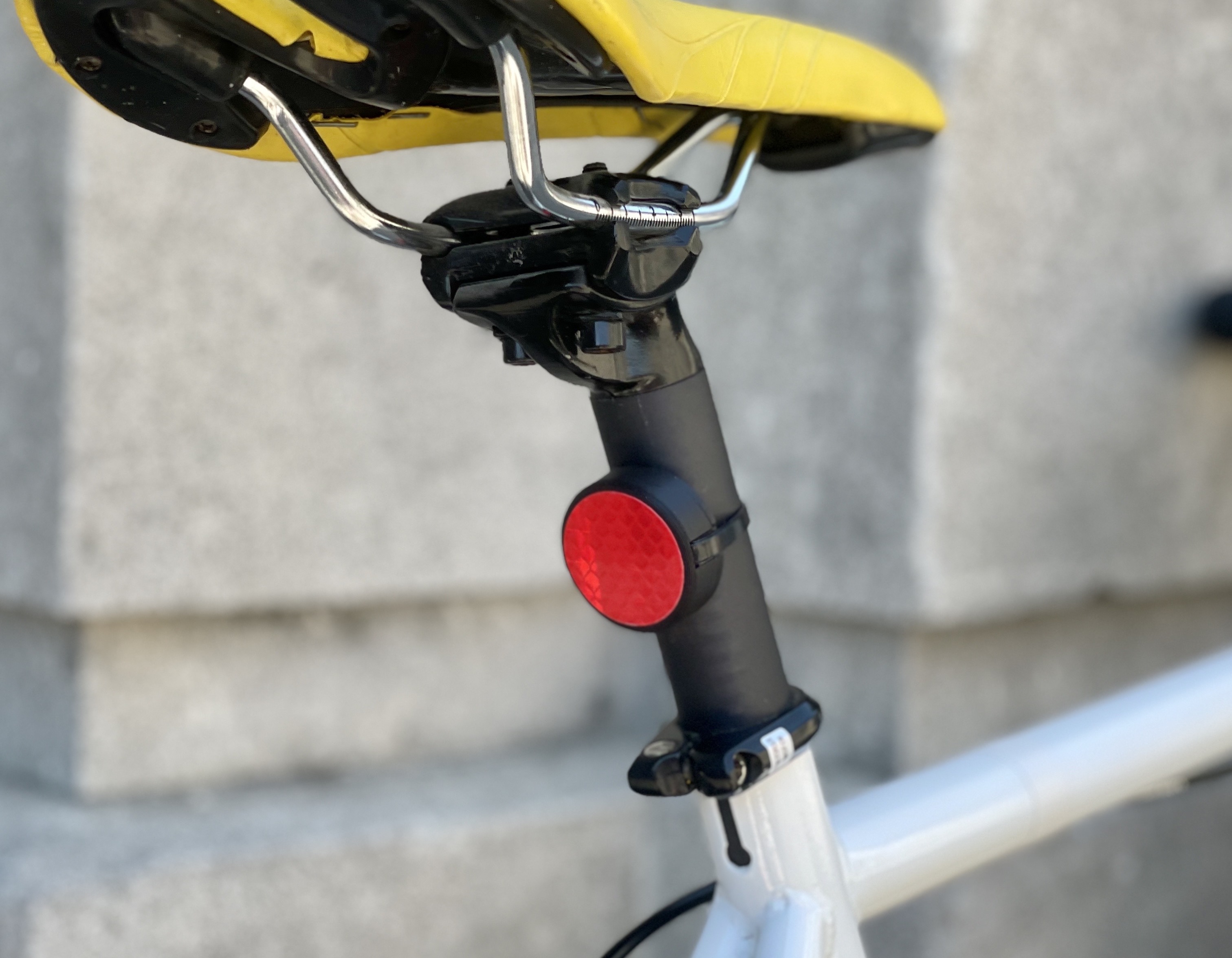 This minimalist bike mount for Apple AirTag is also a bicycle reflector! Simply place your AirTag in the holder, screw on the back, and attach it securely to your bike with the included zip tie.
Buy on Etsy Buy on Amazon.com Buy on Amazon.ca Buy on eBay
Choose between a red or white reflective surface, both of which are made from genuine 3M Diamond-Grade reflective material—the exact same material as used on road signs and freight trucks! You can also choose a case color in either black or white to best match your bike.
These bicycle mounts are 3D-printed on-demand from plant-sourced bioplastic, which is durable and withstands all weather conditions but can also be biodegraded in specialized industrial equipment. Everything is personally assembled by hand. (Apple AirTag not included.)
🚲 THE INSPIRATION 🚲
I designed this reflector after looking for a way to attach my Apple AirTag to my bike. When I couldn't find any products out there that met my needs, I set out to design my own — one that doubled as something I'd put on my bike anyway: A safety reflector!
📣 THIS IS THE ORIGINAL 📣
Lately, other people have been listing this item for sale using my design and even some using my photos, but this is the 100% true original! Turning this idea into something special has taken a lot of time and effort, so if you notice this design for sale anywhere else, please let me know.